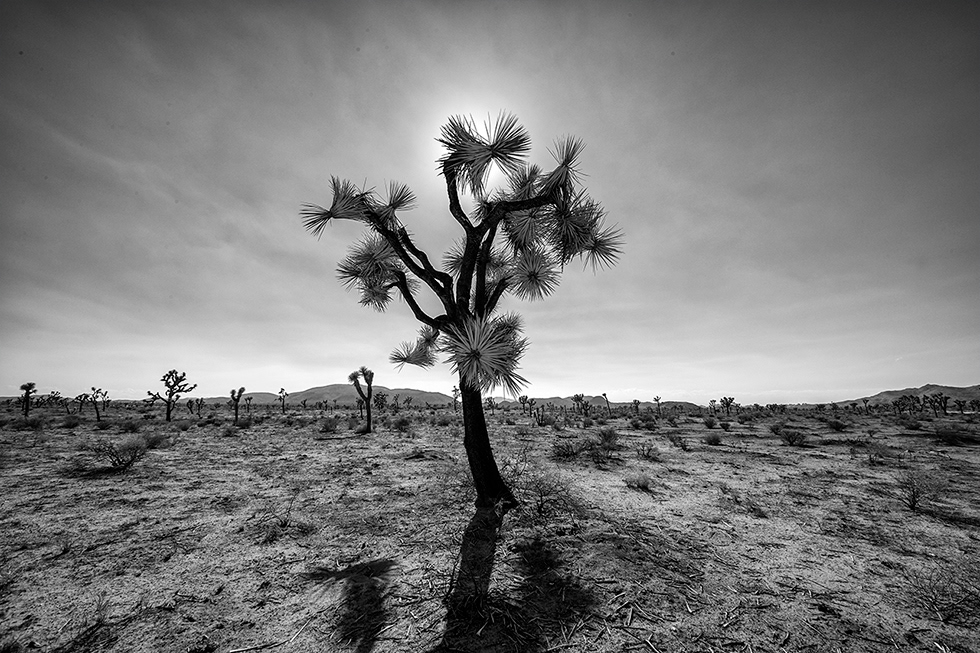 My Stilled Life: 
Chapter 11
………………………..……………………………………………………….
     "Good morning, Mr. Price, I'm Major McCartin. I'm a doctor here at Landstuhl Regional Medical in Landstuhl, Germany.
     "You've been a patient here for two weeks and now that you're semi-awake I think it's time we talk. I'm going to be straightforward because I think it's important that you know just what your condition and outlook are. 
     "You were gravely wounded in Egypt. It took several days before you were airlifted here. During that time, your right eye wound worsened. Our trauma surgeons, who I can attest are the best in the world, weren't able to save your right eye but they were able to piece your eye socket back together and reconfigure your jaw.
     "Once you've healed you'll be fitted with an ocular prosthesis and sent to occupational therapy to rehabilitate your jaw. With a little practice, you should be able to speak and eat normally. It may take a little effort on your part, but I'm sure you'll see the advantages of availing yourself of our expertise.  
     "There will be some facial scarring, mostly confined to the right side of your face, but it shouldn't be too bad. Your skin is still very elastic and is healing nicely so all in all you came through this ordeal in pretty good shape. Right now your jaw is wired shut and your left eye is covered to aid in its recovery. If there aren't any complications, the bandages should come off in a few days. Your vision may take a little time to adjust but we don't think any permanent damage was done to that eye. But we'll have to wait and see. 
     "We'll start occupational therapy as soon as your jaw is mended enough to take the wire braces off. I understand that right now you're in a great deal of discomfort and we're trying to regulate your pain with opioids, but we have to be cautious. We don't want you to become another victim of the current epidemic.
     "Right now I'm going to release the restraints on your arms so that you can write out any other questions you have. The restraints will be replaced at bedtime because you have a tendency to claw at your bandages while you sleep."
     Someone moved my hand to a flat surface and placed a pen in my grasp. Under the other, they placed a pad of paper. Through all the fog that enveloped my mind I wrote WATER. 
     A straw was placed between my lips and I sucked down as much water as they would give me. Then I found the paper and pen again writing BANDAGES SUFFOCATING.
     "We'll try to make you more comfortable, but the bandages need to stay on for a little while longer," the Major said.
     Then I heard him give a couple of orders and after a few minutes, something cool flooded my veins taking me far away.
………………………..……………………………………………………….
     A few days later they took off the cotton packing that secured my left eye shut. When I opened it everything was pretty blurry. But after a few eye drops and a lot of blinking the world slowly came back into focus. 
………………………..……………………………………………………….
     Three weeks later they unwired my jaw and I was able to move it, if with a great deal of pain. 
     That afternoon, occupational/physical therapy began. We started with one word, over and over again, but I had a hard time synchronizing my tongue and jaw movements so that I didn't keep biting the shit out of my tongue. I found it almost impossible to keep it out of the way as I was trying to speak.
     The next day I did better with my tongue but my jaw kept making a popping sound that sent an avalanche of pain across my face to my blurry left eye. 
     Over the next couple of weeks the physical therapist, an Air Force Sargent, kept pressuring me to make progress. It actually helped, but I really hated him at that moment. 
………………………..……………………………………………………….
     At the end of my second month, I was visited by a hospital administrator and Dr. McCartin. 
     "How are you doing, Mr. Price? Sargent Striker tells me that you're making progress and should be ready to leave us soon," the doctor said in his most soothing voice.
     "I'm doing OK. I've stopped biting my tongue and can eat solid food. Thank god for that. I felt like I was starving. Also, I can read a little bit now without the incessant headaches. As for leaving, you guys have been great but there's no place like home to recover. But one question, who's paying for all of this?"
     The hospital administrator laughed mirthlessly. "Sir, you were the victim of terrorism, and the United States takes care of its own. Someone high up in the State Department determined that it was in everyone's best interests to evacuate you from Egypt and treat you as a military causality." He smiled broadly, "Luckily, you have friends in high places."
     Dr. McCartin then added, "You'll have headaches for a few months, maybe some phantom pain, vertigo from your loss of depth perception. Some patients find the emotional adjustment from the physical loss to be the hardest to overcome. You should be physically able to leave the hospital in another week. Authorization has come through for your transportation to the Joint Forces Training Base in Los Alamitos, California. I understand it is close to your home. From there I'm afraid you'll be on your own. I wholeheartedly recommend that, at your first opportunity, you seek further medical advice either from UCLA Medical Center or Huntington Memorial Hospital. Find a specialist in bullet wound recovery. This class of wound can have unexpected long-term consequences." 
     The hospital administrator spoke up again. "Right now there is a Mr. Dulles waiting to speak with you. His credentials identify him as a State Department representative. He intimated that he'd spoken with you while you were still in Egypt. He's hoping that you can fill in some details of the attack. I can put him off for another week or you can get it over with right now. Whatever you'd like."
………………………..……………………………………………………….
     A nurse wheeled me into a conference room where a nattily dressed gentleman in his late thirties stood to greet me."Mr. Price, how are you feeling today? I don't know if you remember but I spoke with you in Egypt just before you were airlifted out. I'm Fritz Dulles, a case officer with the U. S. Embassy in Cairo. I'd like to ask you a few questions about what happened in Edfu. It's important that we find the criminals who perpetrated these heinous acts. Your input is essential in our efforts to identify the perpetrators. Do you think you're up to answering some questions?" he asked with a sincere intensity.
     "I'll tell you what I think happened. It might be real or it might not. I'm not sure of anything right now. Some of my dreams are so vivid that they seem more lifelike than my waking reality." 
………………………..……………………………………………………….
     I spent the afternoon going over what I had done and what was done to me. Mr. Dulles kept treating me as if I was some kind of dullard as we went over everything again and again. Finally, around 4:30 the doctor came in and called a halt to my so-called debriefing. I was having a temperature spike and they needed to do another CAT scan to see what was going on.
     Once Mr. Dulles had left, I asked the doctor, "How bad is the spike?"
     Major McCartin smiled, "Nothing changed. I just thought that the interview was too intense and had gone on for too long. Remember that rest and a tranquil environment are the first building blocks of a quick recovery."
………………………..……………………………………………………….
     Two weeks later, as the sun was setting, the Air National Guard C-141 descended over the twinkling carpet of lights that defined the anarchistic nature of Southern California. After touching down, the gray behemoth taxied up to the arrival terminal. My bags and I were subjected to a cursory customs inspection and a debriefing that was more like specific instructions as to what I shouldn't do, which was not to talk to the press. After they were sure I understood, I was pointed in the direction of the base's front gate and ushered out. 
     As a recuperating cyclops, I wasn't sure how I was going to get back to Pasadena. When I got to the gate, I turned to the sentry and asked if he could call a taxi for me. He just said it wasn't necessary and pointed at a dark limousine that was waiting at the curb. As I started walking, the rear door opened and an elderly man who looked weathered but fit stepped out. 
     "Mr. Price, I am an old friend of your father. But don't let that put you off, I'm here to offer you a ride home."
     "And, you are?" 
     "You can call me Joshua. I worked with your father in Southeast Asia and the Far East on and off for nearly ten years. We weren't exactly close friends but we were committed colleagues. He was always someone I could count on to have my back when the shit hit the fan. I owed him and now that debt has passed to you. I and my colleagues are available if and when you want or need assistance."
     "OK. I'll consider your offer, Mr. Joshua. Or is Joshua your first name?" 
     "For now, Mr. Joshua will do fine. It's a 40-minute drive to Pasadena, so relax. Your father had well-placed friends in the intelligence community who respected his many years of service. His murder and that of your sister has unleashed a lot of anxiety in certain circles and certain individuals are marshaling resources that will be made available to you once you feel up to dealing with such things," Mr. Joshua said as he closed his eyes and sunk back into the limousine's leather upholstery. 
………………………..……………………………………………………….
     I'd been home for a week when visitors started to arrive. 
     My first visitor was a lawyer from France. I could see shock ripple across her face when she first got a good look at my face. I must have looked like a cross between the Phantom of the Opera and the Hathaway Man from the 1950's shirt ads. The technicians at the military hospital had molded a plastic face shield for the right side of my face to prevent further damage and aid in healing. I was also using a black pirate patch to conceal my missing eye. But after her initial revulsion, she was polite and stared at a spot on my left shoulder.
     Because of the extreme brutality, the story of Mai Le's murder had been front page news in Paris. The story triggered a clause in Mai Le's will and Ms. Moreau was here to fulfill her professional obligation to her client, alive or dead. 
     She spread her documents out on my dinner table and began. "Ms. Mai Le Price was a person of significant wealth. She was the only beneficiary of her mother's sizable estate and, combined with her business acumen and talent as a financial manager, she was able to amass a considerable fortune in a very short time. Her holdings are discreet and varied," she said as she pointed to several notarized sheets of paper. 
     "What's all this got to do with me?" I asked.
     "Under the terms of her will, a sudden death clause was activated when she was murdered. Under that clause, you are the sole beneficiary. I'm in the process of transferring her liquid estate holdings into your name. Luckily for you, Ms. Price was financially prudent, having diversified her holdings throughout the world, choosing only institutions in countries without estate taxes. 
     Once all the documents are signed and notarized I will authorize all her accounts to be transferred into your name. We'll need to set up a series of identification protocols so that you can access these accounts without too many hassles. Once we're finished with the paperwork it should only take about a week to have everything verified and recorded. Then you'll become a man of substance. As long as you don't repatriate the money into the United States you won't be subject to any estate tax. My advice is that these assets should be your little secret."
     "Secret or not, how much are we talking about?" I asked as my head spun. 
     "Let's see…" She consulted a ledger sheet then continued, "In cash there's a little over four million euros. In brokerage accounts, I would estimate in excess of two hundred million dollars, but that's a fluctuating number depending on how any particular stock is doing that day. In land holdings, which will have to go through probate in France, you'll have residences in eight different countries that are worth a substantial amount. I would suggest that when you have recovered sufficiently to travel, make a survey of your holdings so that you know what you have. Visit each of the institutions. Become acquainted with the officers of the individual institutions. See and be seen. Consult an attorney and wealth manager conversant with each country's laws and regulations to determine the best course of action for each asset class. Do you have an attorney here in the States? I would gladly go over all the particulars with him. It's part of my fiduciary responsibilities to you and Ms. Price." 
     "Ms. Moreau, how long will you be in Los Angeles? I'd like to talk to a couple of friends before I decide anything."
     "I'm at Langham Hotel in South Pasadena for another week. I decided to take a couple of personal days to see Los Angeles and the mythical Hollywood. I have seen the city in so many movies that I'd like to experience it for myself. But if you need me to extend my stay, I can speak with my firm's principals and see what they have to say." 
     "Do you have a phone number where I can reach you?"
     "Certainly, I'll write my particulars on the back of my card before I leave. I've also made copies of all the pertinent documents that I will leave with you so that your lawyer can become familiar with all the relevant provisions and details that you need to be aware of. 
     "I hope you feel better. Also, I would caution you to be circumspect in who you make aware of your new circumstances. Not all good fortune will lead to happiness."
………………………..……………………………………………………….
     Once she was gone I tried to read through the papers, but fifteen minutes in my vision began to blur along with a massive headache. Having one eye was going to be a pain in the ass. 
………………………..……………………………………………………….
     I'd just put all the papers in a manila envelope when the doorbell began to ring. I shoved the envelope under the cushion of my easy chair and went to the door. 
     I swing it open to find Sargent Nordin of the Pasadena police department, in all his massiveness, standing on my porch. 
     "Red, it's been a while. What are you doing here? Is there news about my father's case?" I asked. 
     "I read about your ordeal in the papers and I wanted to see how you're doing. I can see your little adventure was a little more costly than expected. Also, I do have news about your father's case, or at least a very disturbing development. Can I come in?"
     "Sorry, I'm a bit spaced."
     He found a chair in my living room and I sat on the sofa facing him.
     "Do you remember the man I showed you through the one-way mirror at police headquarters?"
     "You mean the guy I thought looked like a shoe salesman?" I inquired. 
     "Yes, that's him. We were sure that he's the one who hit your father. Unfortunately, we didn't have enough evidence to hold him. 
     "We got a new tip and went out to his residence to reinterview him. When we got there we found his front door was ajar and his body was in a back bedroom. He'd been bound and killed execution-style, a couple of .22 caliber slugs in the back of his head. I thought that to be on the safe side I should let you know. You might want to be a little more cautious in the coming days," he said leaning forward, looking me straight in the face. 
     "Any special reason you came to tell me this in person? Am I implicated in some way?"
     "No, sir, but I did find a picture that was very disconcerting. It was a photo of you taken since you've returned home. The eye patch and face shield are unmistakable. We don't have any concrete info, but him being a hired killer and having your picture is something you should take seriously.
     "Do you have a weapon in the house? If not, I think a nice pump shotgun would suit your new circumstances. Just to hear a shell being jacked into the chamber is enough to stop most intruders. And your aim doesn't need to be that good. Twelve gauge birdshot will get the job done," Red said, smiling in his Buddha-like way.
     "Well, I'll think about it. If I need some assistance are you available to help me choose the correct weapon for someone with my deficiencies?" I asked.
     "No problem. Just give me a call when you're ready."
………………………..……………………………………………………….
     Over the next week, I purchased a Remington 870 pump-action shotgun, retained the services of Ms. Moreau's legal firm, and bought a home security system from ADT. I had no specific plans for my new wealth or the future. I was just going to live off the dividends until I was recovered enough to make rational decisions. 
………………………..……………………………………………………….
     It took a full six months for the headaches to go away and for me to get back to feeling halfway normal. I found that doing everyday chores was more of a hassle than I had expected but I was coming to terms with what I could and couldn't do. My face was healing and I didn't need to wear the face shield anymore. I wore the black eye patch while a special glass eye was being made for me. I'd ordered two, one to match my existing eye and the other solid black. I felt the black one would be a stunning accessory, perfectly coordinated to accent my facial scarring.
………………………..……………………………………………………….
     One of the many reasons I love living in Southern California is the sunny weather. I was having a leisurely cup of hot chocolate on my front porch when a 1950's red Jaguar XK pulled into my driveway. 
     Mr. Joshua unfolded himself from the vehicle and bounded up my walkway. Not too bad for someone his age, I thought.  
     He held out his hand and I shook it. "You're looking better since the last time I saw you, especially since you're not wearing that plastic thing on your face."
     "I'm feeling better. A lot of the pain has gone away, but I'm still getting used to my new circumstances. What can I do for you this fine morning?"
     "I don't know if you're ready to hear this but, as I told you before some of your father's colleagues and I feel that his and your sister's murder, plus your maiming, call for retribution in a more affirmative manner. I've got a place out by the Marine base in Twentynine Palms, where we used to prepare for our overseas outings back in the 60s and 70s. In our estimation it would be advantageous for you to come out and spent a week or so with us. There are certain realities that may present themselves to you in the coming years that you will need a strategy to cope with. You might find that our group's expertise can give you needed insights and help in your decision making. Also, since you've lost an eye you'll need to be retrained in some basic skills. We'll start with shooting. What do you say kid?'"
     I'd been thinking about getting away for a few days so I said, "I did just get a new shotgun six months ago, so maybe it's time I got in some practice."  
………………………..……………………………………………………….
     I threw some things in a duffle bag, locked the house up, called the security firm and Sargent Nordin to let them know I'd be out of town for a week or ten days, then walked out with Mr. Joshua to his red Jaguar. 
     Mr. Joshua placed his hand on the bonnet lovingly saying, "I bought this from a French planter who was leaving Vietnam as we Americans were coming in. He found the shipping costs back to France prohibitive, so I got this beauty for a pittance. Luckily, the agency I worked for had a freighter that moved goods back and forth between Saigon and Singapore on a bi-weekly basis. And by chance, there was just room enough for this red beauty. I stashed it in our compound in the suburbs of Singapore for many years then shipped it back to the USA when Vietnam went to hell." 
………………………..……………………………………………………….
     My duffle fitted a lot better behind the seat than I did in the passenger compartment. Joshua fired up the 70-year-old power plant, revving the engine several times before putting it into gear. We took Altadena Drive down to the 210 freeway. It was mid-day so there wasn't much traffic heading east. Thirty minutes later we merged onto Interstate 10. It was in the mid-eighties and with the windows down the red jag seemed like an old-fashioned time machine whisking me back to happier times. Just outside of Palm Springs we took exit 117 swinging north on CA-62 towards Yucca Valley and our destination.
     As we passed through Morongo Canyon and started up the grade to Yucca Valley, Mr. Joshua downshifted as he began his historical monologue. "You know, Twentynine Palms has had a military presence since the early 1920's. After World War 1, veterans who were recovering from Mustard Gas exposure came to the high desert for its pristine air in the expectation that it would aid in their recovery. At the time, the U.S. government was handing out 160-acre parcels for free. All you had to do was build a small shack and agree to live on the land for three years. It's because of these homesteaders that Twentynine Palms is so widespread today. 
     "At the beginning of WW2, glider pilots were trained here. Then good ole' Patton showed up and used the area to train his tank corp before they crossed the Atlantic to face Rommel in North Africa. You can still see tank tracks in some of the more isolated areas of the valley here. There's also a George Patton Memorial Museum up at Ciriaco Summit on the other side of the National Monument. It's pretty interesting. If there's time, we might plan a visit.
     "Then, after the terrorists struck on 9/11, the Marine Base swung into high gear, becoming the go-to base for young Marines on their way to the sands and mountains of Afghanistan and Iraq. They do a lot of live fire drills there. You'll feel the air concussion when the field artillery begins target practice, usually just after sunrise.
     "The base also has mock Arab villages where young recruits can practice door to door fighting. The training must be very realistic because none of the Marines in the area seem happy. It must be the unendurable heat and dissolution of the area. You just need to read the Yelp reviews. Their descriptions of the place read like a tour of Dante's nine concentric circles of torment." Mr. Joshua's guided tour ended as he began to downshift when we entered Twentynine Palms proper. 
     Just past the Denny's, we took a right off the highway onto a two-lane road that headed south toward the giant rocks of the National Monument. A mile down we left the paved road, pulling into a stone slab driveway that led around a couple of thirty-foot-tall boulders to the front entrance of a mid-century architectural masterpiece. 
     Landscape lighting illuminated this architectural gem. It did seem out of place here. It should have been down in Palm Springs where the devotees of mid-century modern could contemplate it with adoration and envy. 
………………………..……………………………………………………….
     "That's your room there," as he pointed to the oxblood painted door at the end of the hall. The interior of this place had been recently refurbished but it still kept the essence of William Krisel's vision. The room assigned to me was mostly light birch paneling with some very large original abstract paintings on two of the walls. I felt right at home with these paintings. They seemed to echo the recent developments in my life.
………………………..……………………………………………………….
     I was unpacking my duffel when there was a knock on the door. Joshua opened the door and leaned in. "We're meeting the other members of the team in an hour at a small restaurant in town. Dress casually." He closed the door then open it up again, "It doesn't cool off here at night. It'll be in the upper nineties this evening, so be prepared."
………………………..……………………………………………………….
     We drove down to the Twentynine Palms Inn, which is a somewhat out of the way hostelry. We skirted the pool and entered the restaurant through its double doors. The place was fairly crowded with a cross-section of the humanity that passes through the city. Disgruntled young Marines, boisterous German motorcyclists out to explore America's mother road, retirees and visitors taking a break from the austere beauty of Joshua Tree National Monument.
     A group drably of dressed men at a back corner table waved us over. Gray-haired to a man, they all looked fit, if a little long in the tooth. 
     "These four fine fellows were compatriots of your father. He saved all our lives at one time or another. May I introduce Mr. Peter, Mr. James, Mr. Andrew, and Mr. Thomas. We were all disciples of the American Way before the corporate world subverted our efforts," he said with a lilt in his voice.
     "Howdy guys. I'm glad to meet you all, but I'm not exactly sure what your interest in me is? You probably know that my father and I weren't really close. He never really gave a shit about me. We tried to bond a couple of times when I was younger, but every time I'd begin to think he wasn't so bad, he'd be gone for months on end on one of his fucking assignments. So I guess you guys are partly responsible for our mutual enmity. So at best he was a stranger to me, at worst a menacing presence," I said as I walked around the table and took a seat where my back would be against the wall.   
     Mr. Andrew took notice of the chair that I'd just commandeered saying, "Well you're John Stanley's son alright. You know, he always felt guilty about his relationship with you. But you know he was one of those guys who could never say that he was sorry for anything. I guess that's why he asked that we keep an eye on you if something happened."
     The waitress came over and when I ordered a Mexican Coke in a bottle, I got that look. You know, the one that says: "You can't trust a man who doesn't drink." 
     After the waitress brought my drink, the group's mood turned darker and they got down to business. 
     Mr. Thomas, looking conspiratorial, l began, "We think… Well, the truth is that we
know
who's behind these murders and we know why. 
All materials copyright 2017 Ronald Gary Dunlap.
.