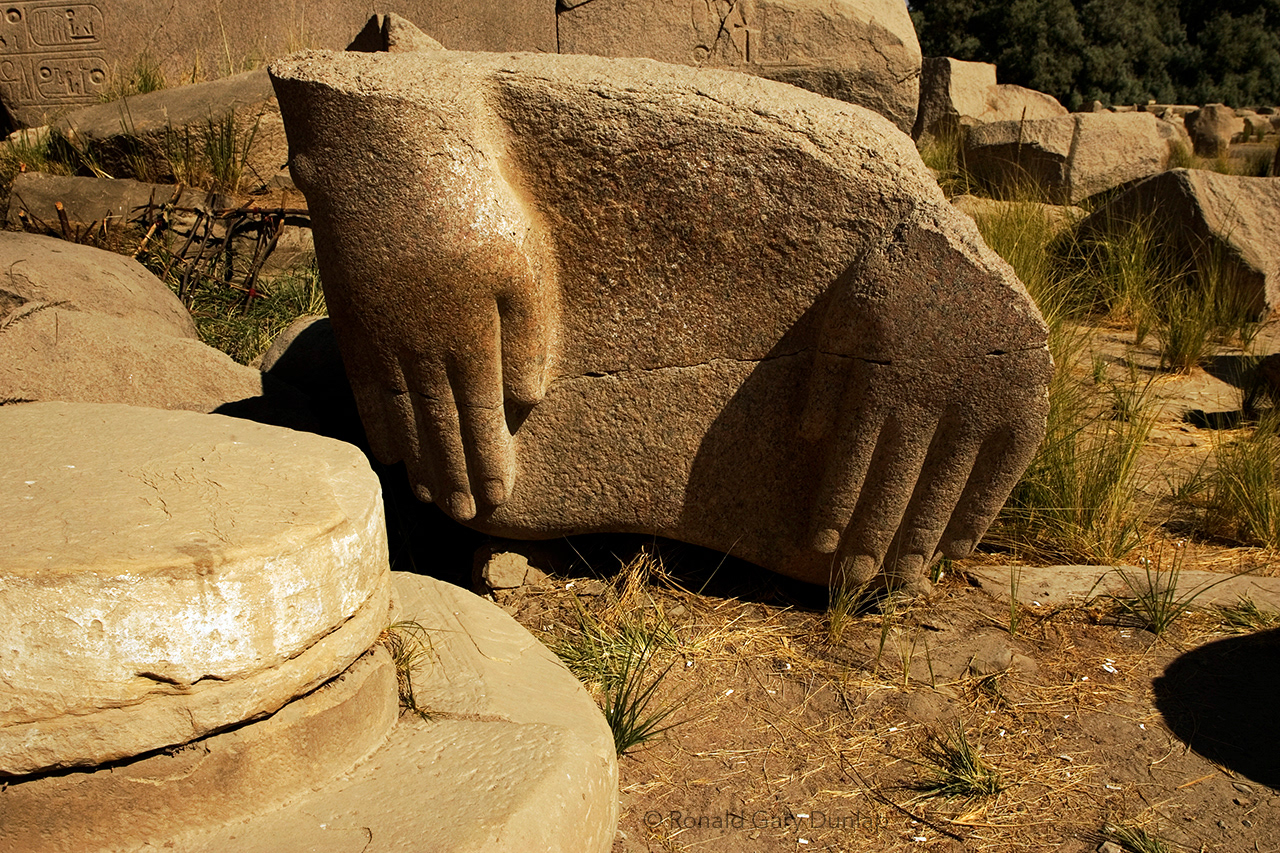 My Stilled Life: Chapter 7
………………………..……………………………………………………….
     The Old Winter Palace is located on the Nile Corniche, a short distance south of the Temple of Luxor. The sunburnt beige structure is a British-Colonial style 5-star resort hotel. Now owned by Sofitel, it's one of the city's landmarks, with a list of guests that few hotels in the world can match. 
     "Salam Alaikum," the manager said.
     "Wa Alaikum Salam," I answered.
     "Good morning, sir. How may I help you?"
     "Good morning. I'm Mr. Price. I believe I have a room reservation with an early arrival and that my room should be ready."
     "May I see your passport and a credit card. I need to make an impression of your credit card in case of incidentals." 
     After I'd passed him my American Express card and passport he consulted his computer. After progressing through several screens he printed out a registration form and approached. 
     "I'm sorry, sir, but your room will take a few more minutes to be ready. May I suggest that you have breakfast and I'll come and get you within the next half hour. Here is your key. Just show that to the staff. Breakfast is included with the room. You may leave your bag here and I'll have it moved to your room."
     It was just 6:30 but the dining room was nearly full. I found an empty table and placed my briefcase and camera bag on one of the chairs and got in line. I asked the chef behind the egg station for two over easy. While they were cooking I grabbed some home fries, beef bacon, two croissants, butter, strawberry jam and returned to the egg station to retrieve my eggs. I nabbed a waiter and asked for a Coke. 
     "Sir, only coffee, tea, orange and grapefruit juice are included. Other drinks are extra," the waiter informed me.
     "Whatever. Just bring me a Coke. No, make that two and charge it to my room. I'm Mr. Price in 337." I showed him the heavy brass medallion with the room number incised in it that was attached to the room key. 
     I'd finished breakfast and still no sign of the manager. I left the dining room and found the concierge desk and secured a car and driver/guide for that afternoon. While I was finishing my arrangements the manager arrived to let me know that my room was ready. 
     Room 337 was large and the decor had a nostalgic feel seemingly more suited to the last century than this. But everything was crisp and clean. I found the room safe and put my valuables inside while I undressed to take a nap. It was now 8:30 and I asked for a wake-up call for noon. 
     I had the impression that I had just put my head down when the room phone started ringing. 
     I dragged myself over to the bedside table and picked up the phone, "Yes?"
     "Mr. Price, this is your wake-up call. It's noon, sir," the bright telephone voice informed me. 
     "Thank you," I managed to answer, and with a Herculean effort I made my way to the bathroom, stepped into the shower and turned on both faucets full force. It took a good ten minutes for the grogginess to vanish and my eyes to focus. But, when I stepped out I felt semi-human. 
     An aside: I'm one of those people who sleeps so sound that it's almost impossible for me to feel fully awake without a shower. So it's the most important of all my morning rituals.
     Unlike every other guest who favored white, my attire (jeans, t-shirt, and Domke Photog vest) was black. My whole outfit was finished off by Timberline boots and Dobbs Panama Hat. 
     Another aside: Traveling with a straw hat is very convoluted,  encompassing a variety of stratagems that are necessary to arrive at your destination with a chapeau that's wearable. 
     I had lunch on the patio, and as I was finishing the concierge approached with a man in a dark suit. 
     "Mr. Price, may I present Mr. Gad. He will be your guide, driver, and interpreter for your stay. He speaks excellent English and has full knowledge of Luxor, both the East and West Banks. He is someone you can trust. His family has worked in the Valley of the Kings for many generations. When the hotel first opened, the manager arranged with his grandfather to guide visitors into the valley. Today, Mr. Gad is very accomplished in securing entrance to many of the sites that are barred to the casual visitor. I will leave you now so that you can become acquainted and plan out your itinerary, "The concierge nodded and left.
     "Mr. Gad, please sit down. Would you like tea or something else?"
He sat down and smiled, "No, sir, I just finished lunch. May I ask have you been to Egypt before?"
     "No, this is my first time." 
     "And you are traveling by yourself?"
     "Yes, I'm all on my own. Why do you ask?"
     "It's a little unusual. Most of the time I ferry around whole families complaining about the heat. A man alone will be a refreshing change. What would you like to see or do this afternoon?" Mr. Gad inquired.
     "As soon as the shadows get a little longer I'd like to take some pictures at the Ramesseum. What time does the site close?" 
     "The Security Forces worry about visitors out after dark, especially on the West Bank. They like everyone back in Luxor proper by 6 pm. But we have our ways if it's necessary to be out later. Shall we go?" 
     "I am just waiting for the check and for the waiter to bring the two bottles of water that I've ordered," I answered.
     "Don't worry, sir, I always have a cooler stocked with water and drinks. It's all part of the service."
     "May I ask what your services will be costing me per day"? I smiled.
     "I charge two thousand pounds or, depending on the exchange rate, around one hundred ten U.S. dollars per day. That includes the car and
myself
. Expenses, like entry fees to the site and a little baksheesh here and there, are extra. But I will apprise you of any additional costs beforehand," he smiled back.
     Mr. Gad spoke to one of the waiters as he passed, and like magic, my water and bill were on the table. I signed and we were off. 
     We exited the hotel and crossed the Corniche heading north. We approached a ferry ticket window. Mr. Gad purchased a couple of tickets and we walked down the steps to a double decked blue ferry boat. The plank gantry was a little shaky as I stepped on board.
     "Why are we taking this ferry? It looks… a little worn out?"
     "To avoid the security check point at Luxor Bridge, I park my vehicles on the West Bank. That way, if we are out after dark we don't have to deal with a police interrogation, we simply come back on the ferry. The Police aren't that bad. It's just that it can be a very time-consuming and frustrating process," Mr. Gad informed me. 
     Once we were seated I noticed that the upper deck was roped off and I ask Mr. Gad why. 
     "Maybe ten years back during one of the festivals, the boat was overloaded and the people on the upper deck began to dance and rock the boat back and forth, which eventually capsized the vessel. Luckily for everyone onboard, the boat was very close to shore in shallow water. The boat was raised and put into dry dock to be made seaworthy again. But the authorities, not wanting another incident, put the upper deck off limits. In reality, the ferry is intended for use by Egyptians only, but no one ever enforces that rule." 
     "Mr. Gad, you seem to know the ins and outs here pretty well," I said.
     "It's my business to know. Luxor is a very, very small place. Though we have a great transient population almost everyone here knows everyone else, especially if you're in the tourist trade.  In the old days, tourists would outnumber the residents. But after all the upheavals of the last decade, fewer and fewer Westerners are making the journey, which has put a great strain on our local economy. Many of our young men have become disillusioned about their prospects and are leaving for Cairo or becoming contract workers in Saudi Arabia or Dubai. It's a real shame," he mused.
     The ferry ride took only a couple of minutes. We kept our seats until almost everyone had disembarked. From the ferry, we walked up a small hill to a dirt lot where an armed guard watched over several vehicles. Mr. Gad shook hands with the guard and invited me to climb aboard his battered Land Cruiser. 
     "You have to hire a guard to protect your truck? I thought Egypt was very safe." 
     "The Quran not only has laws against stealing but also laws for those who flagrantly tempt others by leaving their possessions out in an enticing manner," Mr. Gad chided me. 
     He rolled down all the windows and fired up the Toyota. Anyone else would have thought it was deadly hot and dusty, but since I was from L. A., and since Los Angeles is a desert city, I felt pretty much at home. 
     "The cooler is behind the seat. Throw your bottles in, otherwise, they'll be undrinkable in little time," Mr. Gad advised.
     We took the only road available which headed west. In a short distance, we came upon the Colossi of Memnon, that my guide book said was part of the funerary temple of Amenhotep III, which lays just one hundred meters further to the west.
     Mr. Gad pointed out, "That's a new parking lot for all the tourist buses. You can see by the number of buses and the number of people milling around taking selfies that it's a very popular spot."
    At the next intersection, while most of the buses turned right, we took a left and within minutes the Ramesseum came into view. I was taking the advice I read online to do just one site a day and stay there until you're permeated with its essence. From the road, the site is like most of Egypt's monuments, a little underwhelming. We parked in the lot that just emptied out which meant I was the only visitor at the moment. 
     The entrance fee was 30 Egyptian Pounds for which I got a small paper ticket with a printed image of the Ramesseum printed on it. I made my way down the causeway to the pillion and colonnade looking for good angles or subject matter to photograph. 
     I had my camera out, shooting away when I noticed that I wasn't the only visitor. A woman had a small watercolor easel set up in the shadows, painting. I nodded and started to move on when she called out. 
     "Good afternoon, I was wondering if you might have a little water to spare. This abominable heat is drying out my color before I have a chance to lay it down."
     I guessed she was in her late 30's with what I thought was a slight English accent. Her face was deeply tanned and lined with many years of exposure to the sun and elements. If I was to guess I'd say she was one of those fragile beauties who'd left the mists of Scotland for the burning sands of Arabia sometime in her youth.
     "Ya, sure. I'll have to get some out of the car." 
     "That's OK. It's too much trouble."
     "No worries. How'd you get over here anyway, taxi?"
     "No, I walked. It's not that far." 
     "You're tougher than me. I'll be back in a couple minutes," I said as I began to walk back to Mr. Gad's Toyota. 
     Mr. Gad was smoking with a couple of the Antiquities Inspectors in the parking area. 
     As I got close I yelled, "Mr. Gad, I'd like to get a couple of bottles out of the cooler."
     "No problems, sir," as he got up, walked over, pulled out his keys and unlocked the passenger door. "Sir, the temple closes in an hour and my friends over there," he pointed to the two inspectors, "need a ride home. Would it be OK if I take them? I'll be back before the site is closed."
     "Sure, just let me grab the rest of my stuff in case I need something while you're gone." I got my camera bag, the water, and tripod and headed inside. As I neared the guard at the entrance, he started to object to the tripod, but one of the inspectors saw him and yelled something in Arabic, and I was waved in.
     The watercolorist welcomed my return by accepting my liter of water and introducing herself as Helen Whitewing. I did the same, telling her she could call me either Jack or Ford. 
     "I think I'll call you Ford, Jack seems so common. As for myself, you can call me Ms. White. It's a name I was saddled with by one of my tutors. I hated it and her then, but I quite like it now. It makes me sound like a strict feminist from a Nordic country."
"OK, Ms. White it is. I'll let you get back to your painting and I'm going to go look for long shadows to shoot," I said as I moved further into the temple's colonnade. It was near "Golden Time" and the color was good on the decapitated head of Rameses the Great the had been set up in the small plaza in front of the temple's pillion. I believe this guise of the Great Ramses had topped a 75-foot tall statue that had once dominated the temple and surrounding area. I'm not sure whether it was an earthquake or the righteous vindictively destroying another pagan shrine, but the demise of this magnificent colossus was a fucking shame. 
     "Sir, the site is closing in 10 minutes."
     I pulled out a 100-pound note. "Is it possible to give me just a little more time? The light is perfect just now." 
     He pocketed the bill. "We close soon, you work fast. If my boss comes you must go."
     I looked over at the parking area but Mr. Gad still hadn't returned. I rolled off another couple hundred RAW images when the Guard came over and said, "I'm sorry sir, but you must go." 
     As he ushered me out, Ms.White fell in behind us. 
     We walked out to the road and I looked up and down, but no sign of the Toyota or Mr. Gad.
     "There's nothing to worry about, just come with me. We'll walk. It's not that far, not that hot, and we'll have a little fun."
     "OK, what the fuck, let's go. You lead the way."
     There was still a moderate amount of activity on the roads, but most of it was going away from the Nile instead of towards it.  
     As we walked, I learned a bit of Ms. White's history. The daughter of a low-level diplomat, she'd spent most of her childhood in exotic locations. Her mother had defied her husband and refused to send Helen off to boarding school, believing that an integrated world view was more important than a provincial degree.
     She'd been something of a beauty in her youth and had many suitors, but in the end, she'd married a man of means 15 years her senior. They'd been an unexpectedly happy couple and she'd adored him and the life that he provided. Then just like in a soap opera, he died suddenly in a plane crash, leaving her a wealthy young widow. She wasn't interested in remarrying or maintaining her position in society so she spent her time traveling and experiencing what different corners of the world have to offer. 
     It was a pleasant walk, especially when Helen regaled me with a dramatic rendition of Shelley's Ozymandias and I told her that I loved that poem, especially when it was used in the next to last episode of Breaking Bad. She gave me a sour look and I laughed.
     I challenged her rebuke by saying, "Shelly's version is OK, but I prefer Smith's because it's a more direct approach, especially the last two lines:
     What powerful but unrecorded race
     Once dwelt in this annihilated place.
………………………..……………………………………………………….
     The lights of the ferry's ticket office were just turned on when a taxi came to a screeching halt next to us as Mr. Gad jumped out.
     "Sir, I'm so very sorry I wasn't there when the temple closed. Someone attacked my vehicle. While I was in my friend's home my tires were punctured. I don't know who could have done such a thing. This is very unusual in Luxor. But I do apologize again. It was a mistake to leave you and I hope you can forgive me."
     "Don't worry, it wasn't a problem; Ms. White here took good care of me." I paused, then said, "Ms. White may I introduce my friend Mr. Gad. And Mr. Gad may I introduce you to Helen Whitewing." They shook hands and we moved towards the ferry's ticket office. 
     The ferry arrived from the Luxor side of the Nile, packed with people returning from their day's labor, loaded down with shopping bags and a sundry of other items as they headed home for their evening meal. Mr. Gad had insisted on accompanying me back to the hotel because something was not right and it was his duty. 
     "Mr. Gad, will everything be ready by tomorrow?"
     "Certainly, sir, my brother is having the tires replaced right now." 
     When we got to the Luxor side I was surprised to learn that Helen was also staying at the Winter Palace. In the lobby, we said goodbye to Mr. Gad and I asked Helen if she'd like to have dinner. She said she would but wanted a little time to clean up and rest for a while. We agreed to meet in the dining room at 8 pm. 
     "I'm in 337 if you need anything," I added. 
     Back in my room, I called down to the front desk inquiring about messages, but nothing. No word, no instruction. I was still in information limbo, but I was starting to enjoy Egypt. In the back of my mind, I was a little worried about what happened to Mr. Gad's Toyota.  
     I'd read a lot of reviews about the Winter Palace Hotel, with most feeling the place was behind the times and a little run-down. But my impression was that it was a "Grand Experience", maybe not as grand as it was when Agatha Christie wrote Death on the Nile there, but I found the place a photographic wonderland. 
     I met Helen in the dining room. She had reserved a corner table with a view of the Nile.  
     "Helen, you look refreshed. I want to thank you for your help today and for having dinner with me. I also want to warn you that I have a very American palette. I don't want to embarrass you, but I don't drink alcohol and I do drink Coca Cola. I know most Europeans find this offensive, but it's what I do."
     "Yes I guessed that about you, so I have preordered a cornucopia of Egyptian dishes that you can sample or not, but at least you'll have an idea of what you like and what you don't. Just try a taste of things. It will broaden your Californian outlook." 
     Dinner consisted of about 20 different small plates. I mostly stayed with the chicken dishes. I've never been much for dips but she did get me to try Baba Ghanoush. It's ok, but not really something that I would enjoy long term. 
     "What do you have planned for tomorrow?" Ms. White asked
     "I'm going to visit the Funerary Temple of Rameses III at Medinet Habu. Mr. Gad is supposed to meet me at 9 am. I'll shoot for a couple of hours until the light turns ugly. I've been told that there's a very nice guest house that serves refreshment and I'm going to spend midday there watching the ebb and flow of Egyptian life. If you'd like to come along just meet us in the lobby a little before nine."
     "I'm not sure, but I want to tell you what a pleasure it's been meeting you. Will you be in Luxor much longer?" she asked. 
     "I have 4 or 5 more days left on my reservation, but I'm waiting for a message from my sister. Once I hear from her I'll have a better idea of what I'm doing." 
     "I hope to see you tomorrow. Sleep well," she waved as she walked away.
All materials copyright 2017 Ronald Gary Dunlap